Service, contact and arrival
Leave the stresses of life behind and enjoy the natural world high above the city. Hotel UTO KULM is surrounded by nature, so that it is not possible to drive right up to the hotel. Instead, the Uetlibergbahn runs several times an hour from Zurich city centre to the Uetliberg, Zurich's local mountain. From the Uetliberg terminus, you will reach Hotel UTO KULM after a pleasant seven minute walk through the forest.
Important travel information
From 06.09.2023 to 29.10.2023, there will be restrictions on the Uetlibergbahn (S10) line between Zurich Main Station and Zurich Binz from 21.10 until close of service each day.
Between Zurich Binz and the Uetliberg terminus there will be no restrictions during the entire period.
Please note the information at the relevant stations or in the online timetable (VBZ / SBB).
Alternative travel routes:
TRAVEL ROUTE VIA BINZ:
Zurich HB to Wiedikon BHF (tram line 14)
Wiedikon BHF to Zurich Binz (bus route 76)
Zurich Binz to Uetliberg (Uetlibergbahn S10)
TRAVEL ROUTE VIA TRIEMLI:
Zurich HB to Triemli tram station (tram line 14)
Triemli tram station to Triemli train station (7 min walk)
Triemli train station to Uetliberg (Uetlibergbahn S10)
---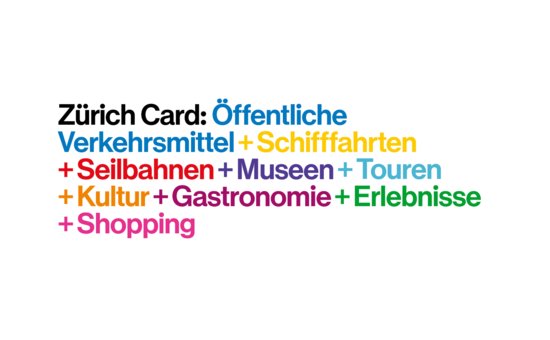 Zürich Card – Your pass for your city trip
With the Zürich Card, city explorers can enjoy the diversity of Zurich and save a lot of time and money. The Zürich Card is perfect for those who travel to Zürich for one to three days and want to experience all of Zürich's diversity.
more info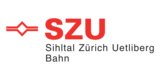 SZU – Sihltal Zürich Uetliberg Bahn
Die SZU ist die wichtigste Verbindung zwischen Zürich und dem Uetliberg. Rund 160 Mitarbeitende sorgen dafür, dass Sie sich tagtäglich auf die Sihltal Zürich Uetliberg Bahn SZU verlassen können und innerhalb von 20 Minuten vom Hauptbahnhof bis zur Bergstation Uetliberg (und wieder zurück) kommen. Unter dem Firmendach der SZU sind die S-Bahnlinien S4 und S10, die Zimmerbergbusse sowie die Luftseilbahn Adliswil-Felsenegg vereint.
Webseite