Service, contact and directions
Leave the hectic pace and stress behind and enjoy pure nature above the city's skyline. The UTO KULM Hotel is surrounded by nature. For
that reason, it isn't possible to drive directly up to the
hotel by car. The Uetliberg railway travels from downtown Zurich to the local mountain several times every hour. A leisurely seven-minute stroll through the forest will take you from the Uetliberg terminal station to the UTO KLUM Hotel.
---
---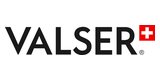 Valser – das nachhaltigste Mineralwasser der Schweiz
Tauch ein in die Welt von Valser und erfahre mehr über das nachhaltigste Mineralwasser der Schweiz.
VALSER entspringt dem unaufhörlichen Lauf des Wassers. So schier endlos unsere Quelle scheinen mag, so sehr ist sie auf unser Tun und Lassen angewiesen. Daher hat sich VALSER entschieden neue Wege in die Zukunft einzuschlagen:
VALSER setzt auf Flaschen aus 100% rezykliertem PET und schliesst den Flaschenkreislauf
VALSER ist das erste klimaneutrale Mineralwasser der Schweiz
VALSER unterstützt die bahnbrechende Technologie von Climeworks die CO2 aus der Luft filtert und zur Wiederverwendung aufbereitet
VALSER gründete mit Helvetas das Charity-Projekt #ValserforWater, das Menschen in Nepal Zugang zu sauberem Trinkwasser ermöglicht
Webseite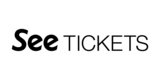 See Tickets
Der Ticketpartner für Ihren Event. Starticket bringt Vorteile für Veranstalter und Ticketkäufer. Unser zeitgemässes, komplett internetbasiertes Ticketing, das traditionellen Vorverkauf mit neuster Informationstechnologie verbindet, bietet Dienstleistungen zu fairen und transparenten Preisen an und betreut beide Seiten optimal. Flexibilität hat zwei Namen: Print at Home® und elektronische Zutrittskontrolle. Print at Home® wird an allen Veranstaltungen angeboten und ist besonders attraktiv für Ticketkäufer, da jegliche Vorverkaufsgebühren entfallen: online bestellen, mit e-Banking bezahlen und das Ticket selber ausdrucken.
Webseite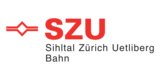 SZU – Sihltal Zürich Uetliberg Bahn
Die SZU ist die wichtigste Verbindung zwischen Zürich und dem Uetliberg. Rund 160 Mitarbeitende sorgen dafür, dass Sie sich tagtäglich auf die Sihltal Zürich Uetliberg Bahn SZU verlassen können und innerhalb von 20 Minuten vom Hauptbahnhof bis zur Bergstation Uetliberg (und wieder zurück) kommen. Unter dem Firmendach der SZU sind die S-Bahnlinien S4 und S10, die Zimmerbergbusse sowie die Luftseilbahn Adliswil-Felsenegg vereint.
Webseite